An exciting way to showcase
boring data on Skin
SK-II World PITERA Day
Art Direction, Content Design, UI

World PITERA Day is an event celebrating PITERA, an ingredient that sits at the heart of SK-II.

The one-day immersive experience follows the story of PITERA, beginning from the first bottle ever made to its latest scientific breakthroughs.

My focus was to bring to life the hero moment — a showcase of an exclusive 24/7 Skin Fluctuation Study based on the skin of young women today.
The study explores how our skin condition changes throughout the day from external stressors. The data came to us in the form of numbers and graphs that were almost impossible to decipher.

The challenge was to not only simplify laborious data, but also present it in a way that excites viewers and made sense for the brand.

First, we had to digest the data. To do that, finding structure in the form of a narrative to string the key points together was crucial. It had to be simple enough to follow along and a delight to discover.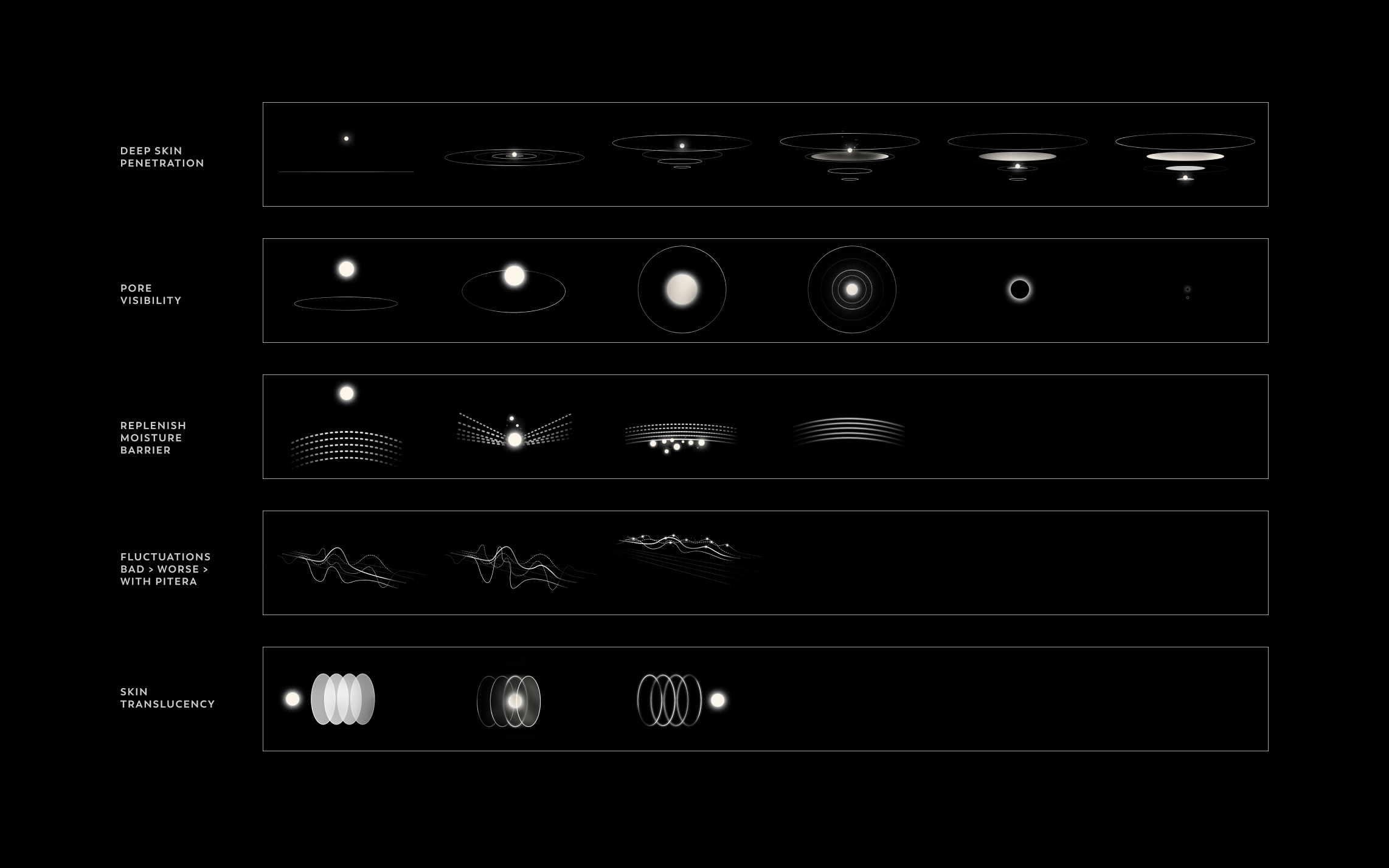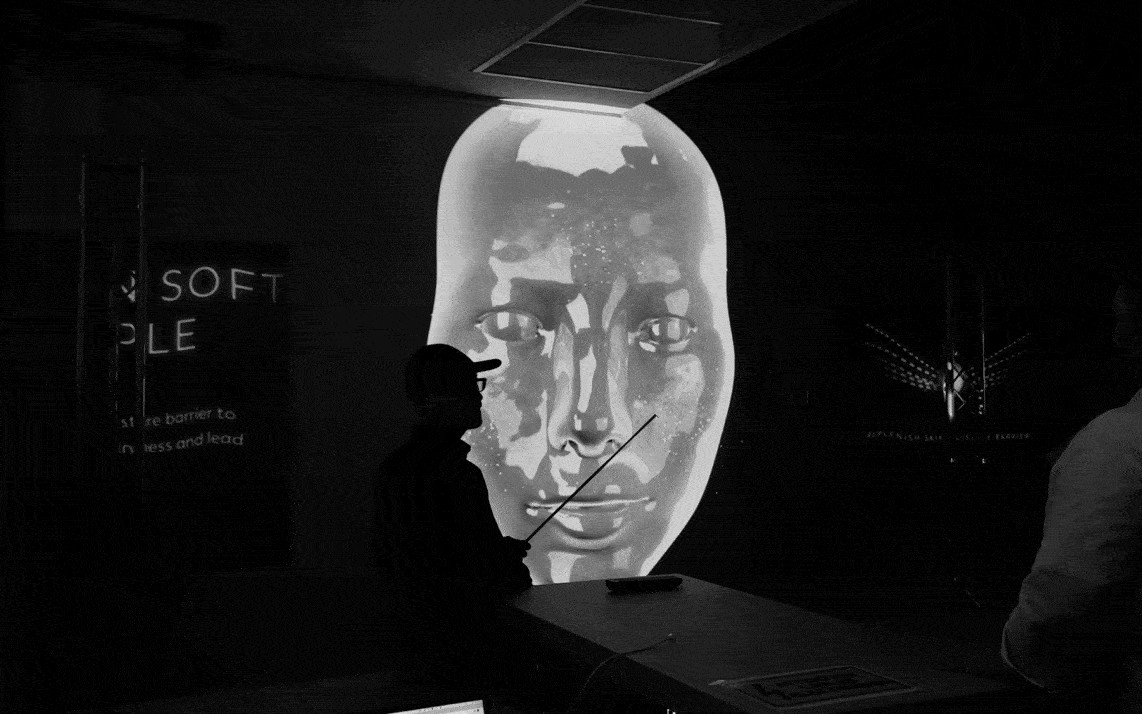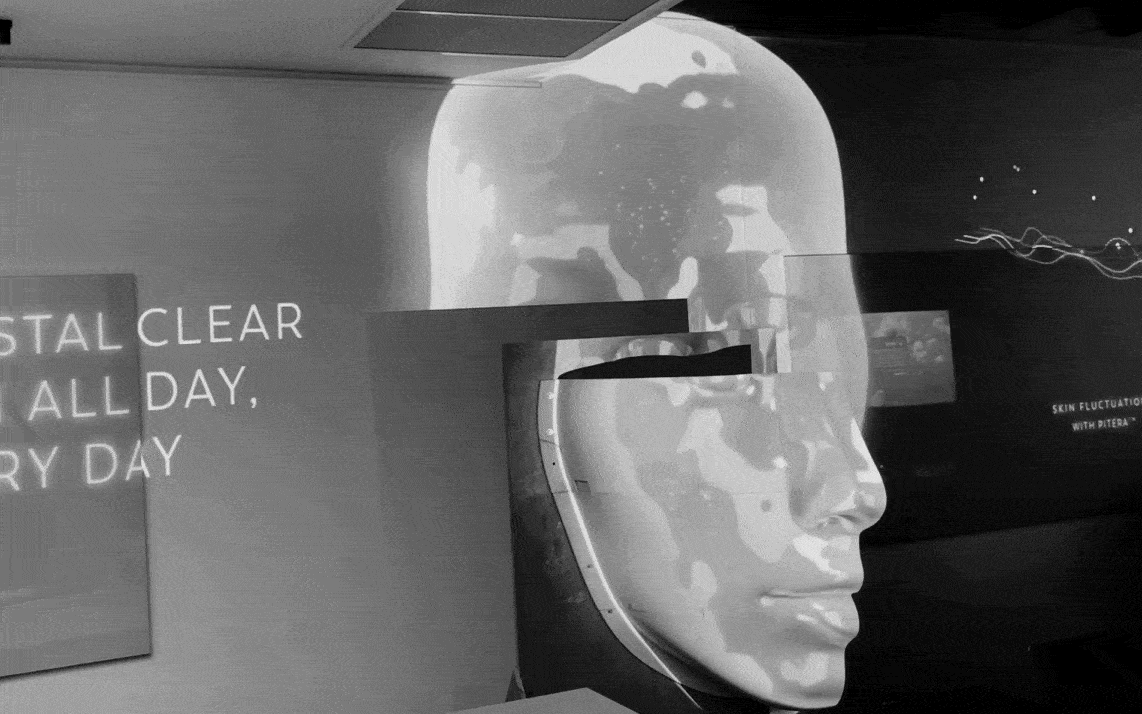 BRINGING THE FACE TO LIFE
We fussed over making sure the glowy PITERA liquid behaved like the real thing.

We played with texture, contrast and motion to increase its impact when projected.
A companion screen sits to the right of the face. Users can interact with it explore the study, or toggle the scrollbar to watch how her skin condition changes from hour to hour.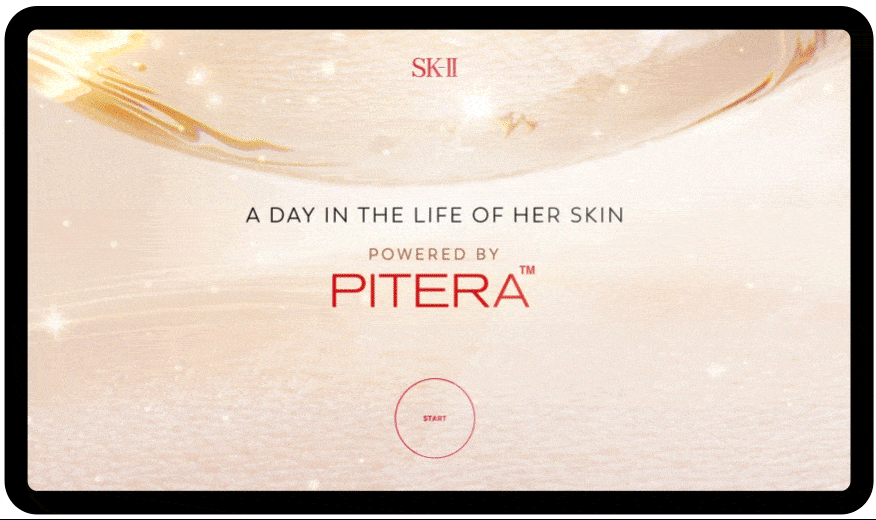 With such rich information distilled into just a one-day experience, the decision was made to build a mobile version of World PITERA Day that lived beyond the physical event.

Jam-packing the face, diagrams and UI controls was a challenge in itself. It took multiple rounds of prioritising and reprioritising to get the right balance of information, functionality and aesthetics.

Mina from TWICE with the face
As seen on: Marketing Interactive, Moodiedavitt Report